2012
The results of  the 2012 Panorama Finals are: The following is the list of results for the Large Conventional Band Category: 1. Neal and Massy Trinidad All Stars, 279 points 2. Petrotrin Phase II Pan Groove, 274 points 3. PCS Nitrogen Silver Stars, 271 points 4. BP Renegades, 267 points 5. Republic Bank Exodus, Solo Harmonites, 263 points (tie) 7. Caribbean Airlines Invaders, 262 points 8. RBC Redemption Sound Setters, NLCB Fonclaire, 258 points (tie) 10. T&TEC Tropical Angel Harps, 254 points 11. Petrotrin Siparia Deltones, 249 points The following is the list of results for the Medium ConventionalRead More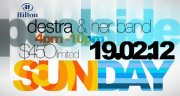 Sponsored Post: Check out the fete SUNDAY, poolside Hilton with Destra! Sunday 19th, February, 2012. Premium Drinks Local Food Relaxed Cocktail Attire http://www.mytrinilime.com/events/sunday/ My Trini Lime See you at the front of the stage!
So Hotel Normandie released their Under the Trees Schedule. We have had some requests and searches for it so it looks like it was eagerly anticipated! The Legends on Feb 17 looks amazing! Or David Rudder Stalin AND Shadow on Feb 15, ah weak!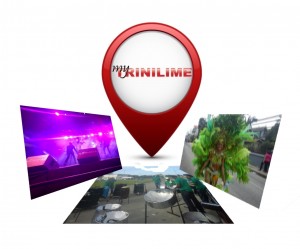 Boom Champions 94.1 is giving live coverage of fetes as well this year!  Their feed is CLEAN!  BOOM! Iwer sounded great as usual They have a whole hour of Bunji and the crew at Fire as well.  When I see this it reminds me of how good our artistes are on stage! Keep liming From the My Trini Lime Family
It was wonderful to see that The Mighty Shadow is going to be launching his 2012 album online! trinicrossroads.com is going to be letting everyone login on Friday at 6pm to see the launch. Absolutely love this approach I hope it all works out!
[mp3j track="Bunji-Garlin-BORN-READY.mp3″]
[mp3j track="jabnopain.mp3″]
[mp3j track="blessu.mp3″]
[mp3j track="bacchanalist.mp3″]